Leading Distributor Of AP Diving Rebreathers
Silent Diving is a proud distributor of AP Diving Rebreathers and products for almost 20 years. We strive to provide high quality, personalized customer support to our North, South, and Central American customers for all AP Diving products and services.
The AP Inspiration Rebreather: A Cut Above the Rest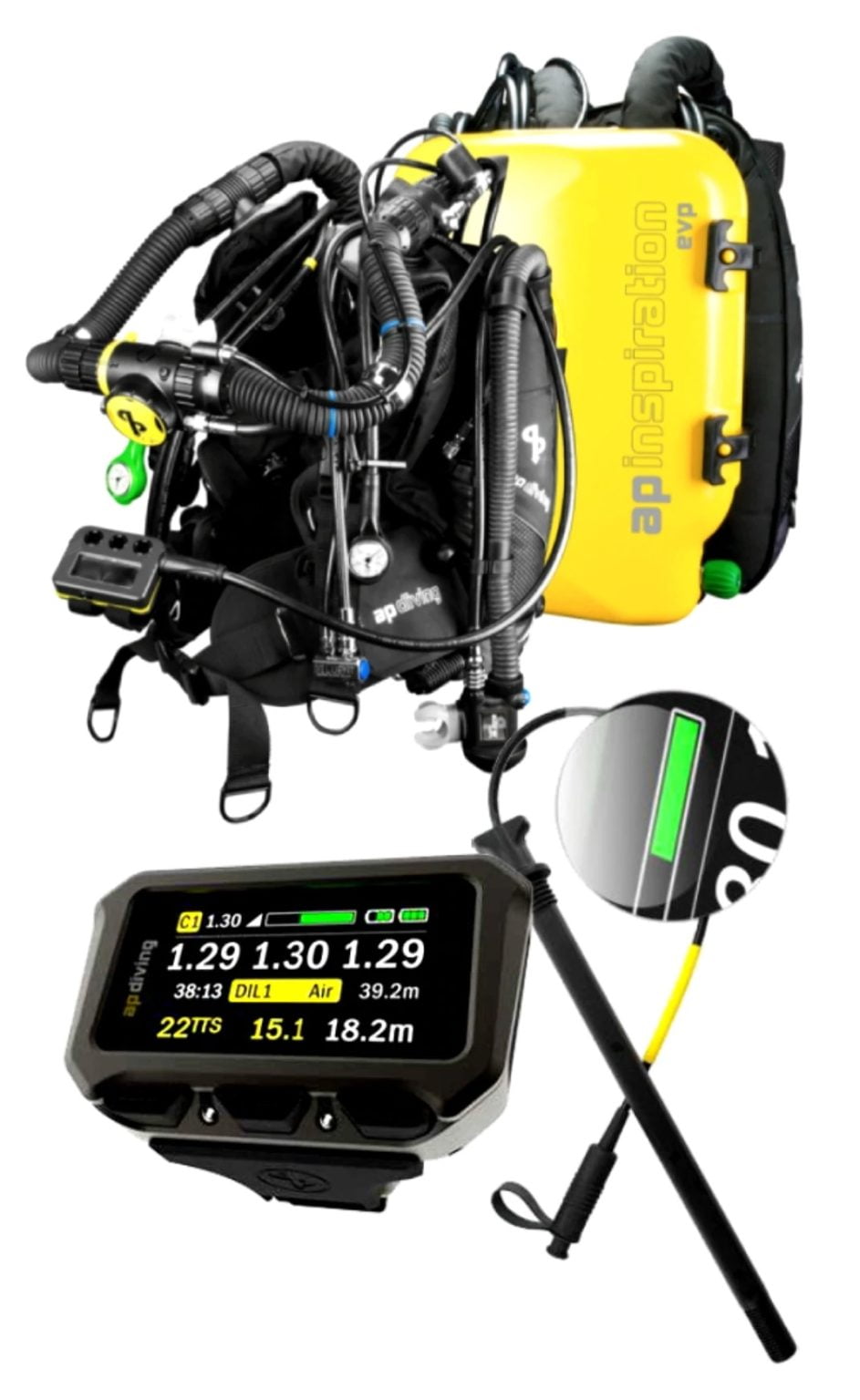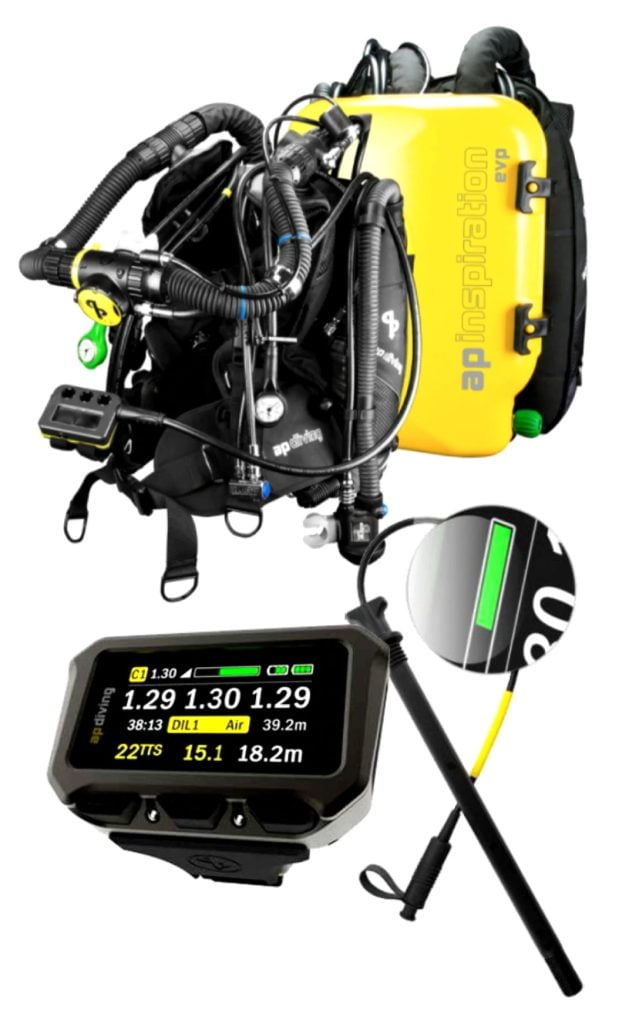 Versatile and Customizable
One unit – all depths. Configure from recreational spec to Trimix. Your choice. More upgrade options allow you to build your Inspiration to suit you.
Fully upgradeable by software upload and hardware plug and play. State-of-the-art in-house test facilities ensure we stay ahead of the curve.
With over 50 years as an established dive manufacturer, the Inspiration is the most popular and widely used rebreather on the planet. Being the most popular rebreather we provide exceptional support for training, spares and support.
Quality Tested, Diver Approved
Ninety-five percent of components built in our UK factory, one-hundred tested to depth. AP Diving's product specs and manufacturing processes are routinely checked and verified by third party agents to achieve the essential ISO 9001 manufacturing standard. 
Warm, comfortable, balanced, with perfect buoyancy control, uncluttered kit configuration, and no worries about gas consumption. Every year AP Diving passes the stringent FMECA risk assessment reaching Safety Integrity Level 3 – the highest of any rebreather on the market.
Built by Divers. For Divers. A quick tour of the AP Diving factory. Manufacturers of the famous Inspiration range of closed circuit rebreathers and the Commando range of BCDs – this film follows the process from raw materials to component manufacture and testing, final assembly through to open-water diving, to online retail. AP Diving offer a one-stop shop for quality diving equipment manufacture and sales.
Fast & Efficient Servicing
Silent Diving services all AP Diving rebreathers. Our service options include full chassis service or service of individual rebreather parts such as first stages and ADV's to ensure that everything is in working order. We offer scheduled maintenance, upgrades, repairs. Please download and complete a service form and include it with your shipment. We strive to provide a quick turnaround time on all services performed. We encourage our divers to patronize their local dealership for servicing needs.

All AP Diving rebreather electronics are returned directly to AP Diving for expert servicing in their fully outfitted testing facility. AP Diving's R&D center houses one of only two of the world's most advanced ANSTI test systems. ANSTI Test Systems Ltd designs and manufactures test facilities to measure the performance of underwater breathing apparatus. They use computerized data acquisition techniques to display in real-time the dynamic performance of breathing apparatus under test.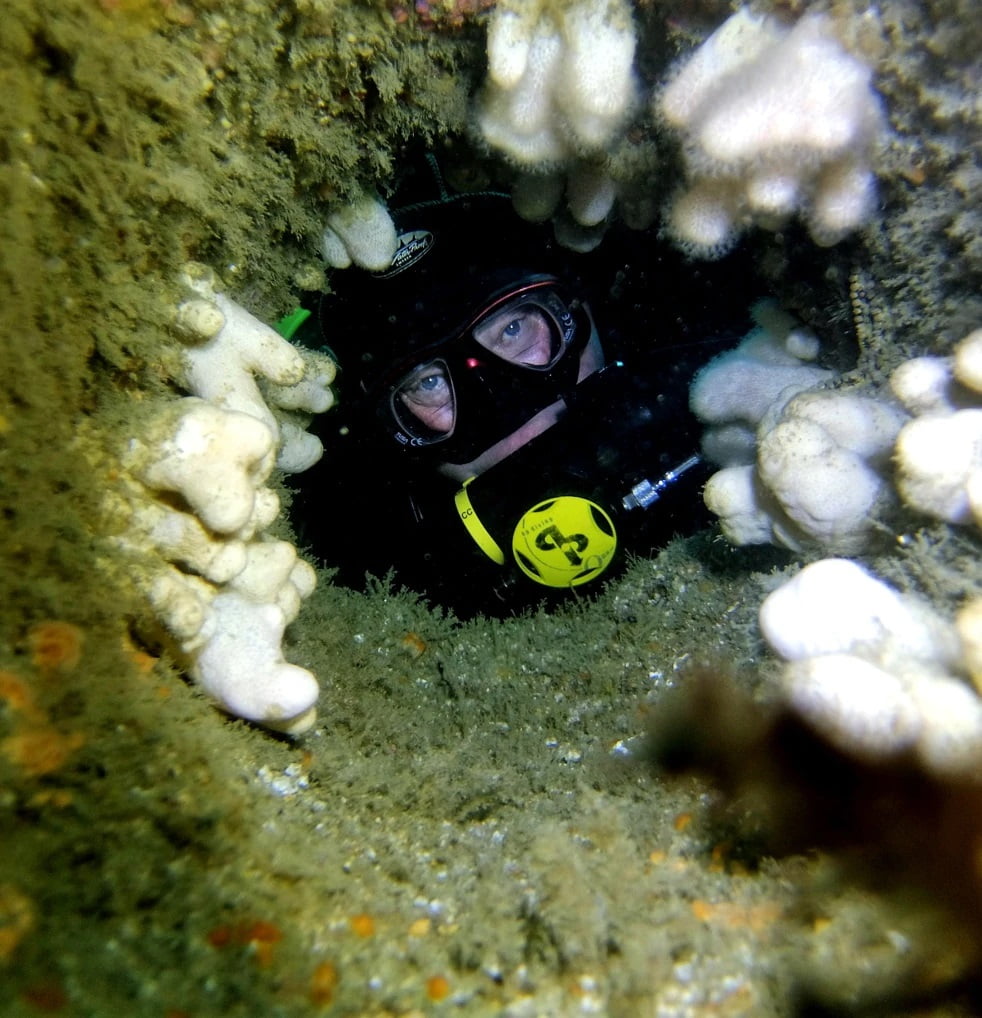 As the exclusive distributor of AP Diving products in Americas', we look forward to serving you. We're happy to hear from you whether you have a product question, a sales question, a distribution question, a maintenance question, or a general inquiry. How can we help you today?