How to become a citizen of the sea
Closed Circuit Rebreathers
Simply speaking, the Inspiration Recycles, Replenishes, and Re-uses the gasses in the system, unlike Open Circuit OC diving, which is very wastefulin terms of venting the entirety of each breath out into the water. The Inspiration Recycles the exhaled gas around the "loop," removing CO2 Carbon Dioxide, replenishes the amount of oxygen, and re-uses the gas for the next breath.

Two life support computers called controllers monitor the amount of oxygen in the system called the partial pressure of oxygen (ppO2 orPO2).They add just enough to maintain the desired amount of O2 called the setpoint.This gives a constant amount of O2 irrespective of the depth providing the best possible mixture for the depth.
2020 Color Vision Display
This ultra-bright, high-resolution, full-color computer displays real-time PO2 information from the Oxygen controllers and decompression information with ultra-crisp fonts & icons using state-of-the-art IPS technology which offers brightness and clarity from all viewing angles.

It also graphically displays CO2 scrubber usage information and, with a press of a button, can be switched to an in-built compass. It remotely connects through Bluetooth to a PC to download your dive information. Simple menu options allow you to change decompression gradient factors or conservatisms, screen brightness, color scheme, and many other options.
How to Choose your Rebreather Counter Lung Options
AP Diving was the first manufacture to offer a choice of either standard Over the Shoulder (OTS) front or Rear (BMCL) placed counter lungs. Front placed OTS lungs are time-proven and have been the industry standard since 1997. They offer the lowest work of breathing (WOB) of any rebreather counterlung currently available.It has easy to locate manual inflators and an overpressure relief (OPV) dump valve.

The Rear placed BMCL has the beast breathing performance in all normal diving positions on and BMCK on the market. It offers a clutter-free chest area most technical divers have become accustomed to. It enables more of a horizontal trim attitude, which streamlines your profile and reduces drag.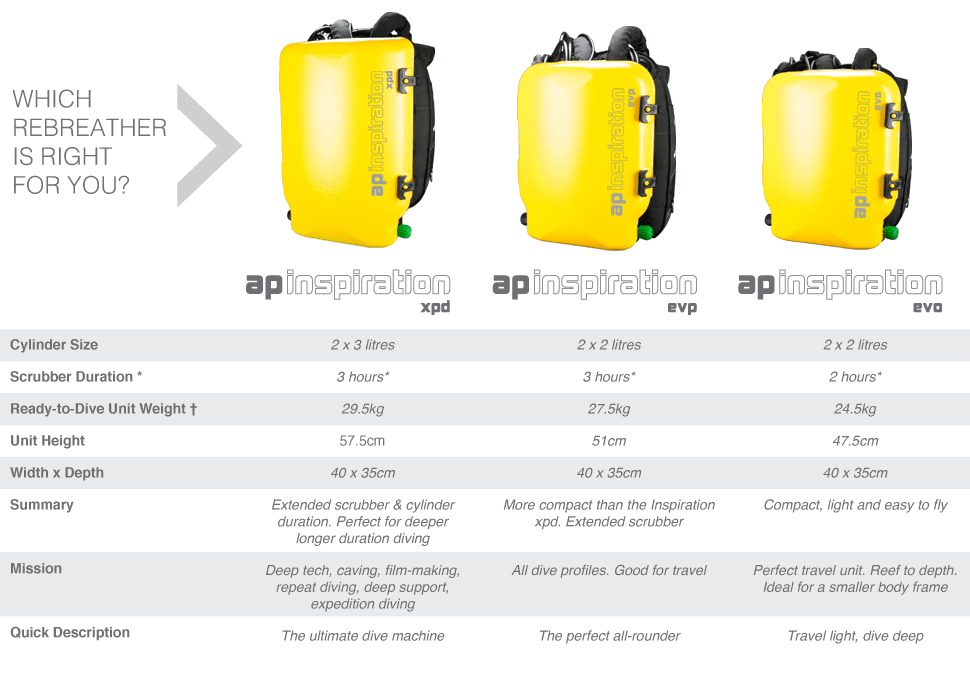 Configuring The Right Size Unit For Your Diving
Choosing the right rebreather for you is going to be one of the most important decisions you will make.The Inspiration has three chassis size configurations, XPD, EVP and EVO or Large, Medium and Small. All sizes of units can be configured for purely recreational to full-on technical diving specifications and are all upgradable at any point during your diving progression.

The choice of unit chassis size is going to based on a combination of the type of diving you plan to do, who much diving you can drive to verses flying, and your body frame size.
Inspiration XPD
Inspiration EVP
Inspiration EVO
Inspiration XPD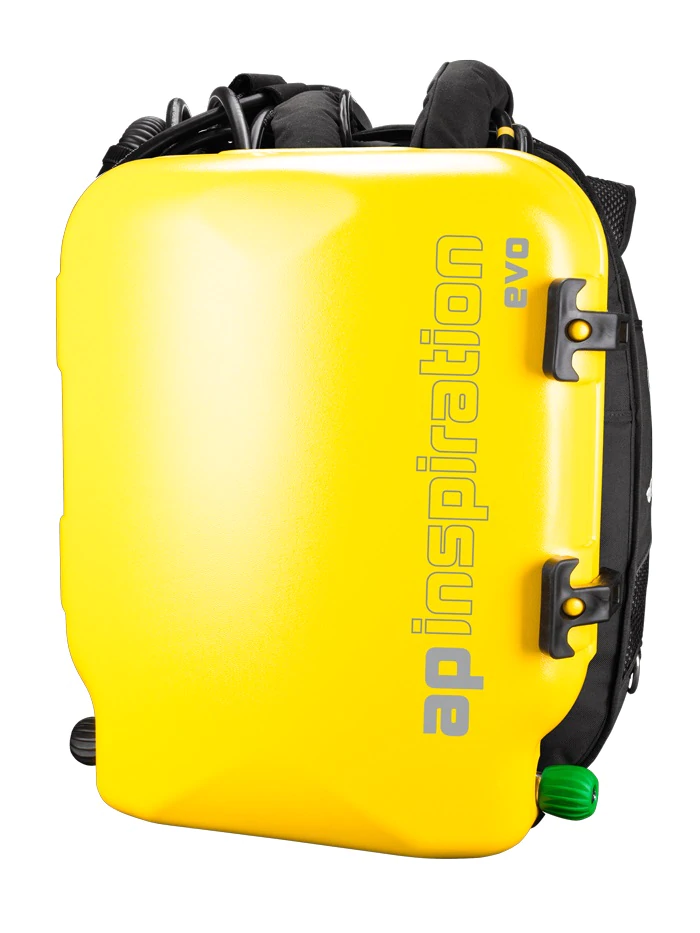 The Inspiration EVO is the smaller of the three chassis sizes. It contains 2 x 2-liter steel cylinders, which are smaller cylinders the chassis can carry. The smaller capacity cylinders do not realistically give you a shorter dive duration over the 3-liter cylinders but often means you can need to refill the cylinders at the end of each day's diving.

The unit size better fits smaller framed people. For taller people, the unit sits just above the hips in the lower back. The smaller chassis is easy to fly with than its larger companions. The EVO carries there larger 2 hours* scrubber. There is no difference in pricing for the different sized chassis, and all have a full range of harness sizes from small to XXL.
Inspiration EVP
Inspiration EVO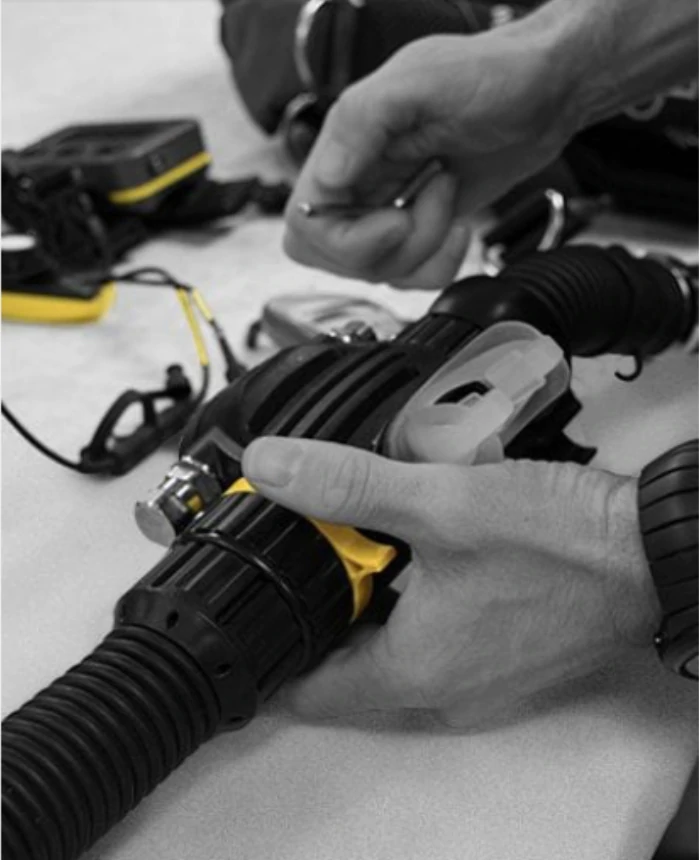 The Inspiration units all come with a range of both unique standard features as well as several additional options. All these features are upgradable at any point. All of the Inspiration models come wither the following right our of and including the box:
As the exclusive distributor of AP Diving products in Americas', we look forward to serving you. We're happy to hear from you whether you have a product question, a sales question, a distribution question, a maintenance question, or a general inquiry. How can we help you today?
We have a complete range of accessories and upgrade options includes:OCB Open Circuit Bailout mouthpiece Nitrox and or Trimix Decompression Software Carbon Dioxide CO2 Sensor ADV Flow stop, Gas Connections System Unit Lifting Bar Rail Tail side-mount rail system, Cell Validator Reels, Surface Marker Buoys SMBs, and much more.